Description
Slothwerks is an independent game studio started by Eric Farraro, focused on accessible single-player deck building card games
History
Origin
Slothwerks was created in 2013 by Eric Farraro in order to submit an entry to the 'Trials of Oryx' competition. That entry, Adventure Company – a simple roguelite game where the player delved into a dungeon laid out in a grid, uncovering tiles to recruit allies and defeat enemies – would go onto win 1st prize. Slothwerks then released an expanded version commercially, entitled Tales of the Adventure Company.
2017: Meteorfall: Journeys
Tales of the Adventure Company was a modest success, but Eric took a break until 2017, when Slothwerks released Meteorfall: Journeys. Meteorfall was a more ambitious project, and Eric reached out to Evgeny Viitman and Craig Barnes to bring the world of Meteorfall to life. Inspired mechanically by Reigns and it's simple 'swipe' gameplay mechanic, along with other accessible solo card adventures like Card Crawl and Dream Quest, Meteorfall quickly captured the imagination of the indie gaming community. Meteorfall: Journeys would go on to become a Google Play Editor's Choice, holds a 95 score and the title of '#1 Best iOS Game of 2018' on Metacritic, and a 4.5 star rating (across 328 reviews) on the iTunes store.
Recent: Krumit's Tale
Expanding on the success of Meteorfall and the lore of the Meteorfall world, Slothwerks recently reassembled the team with the addition of narrative designer/writer Danny Wadeson,to build Krumit's Tale, the second game in the Meteorfall universe. Though not strictly a direct sequel, Krumit's Tale expands on the lore and characters to tell new stories and pose new challenges. The game is based on similar mechanics – deck building, a roguelite gameplay loop, and resource management – that both new and returning Meteorfall: Journeys players will be familiar with, whilst broadening the tactical depth and replay value on offer.
Projects
Videos
Meteorfall: Krumit's Tale trailer — YouTube
Meteorfall: Journeys trailer — YouTube
Tales of the Adventure Company gameplay trailer — YouTube
Logo & Icon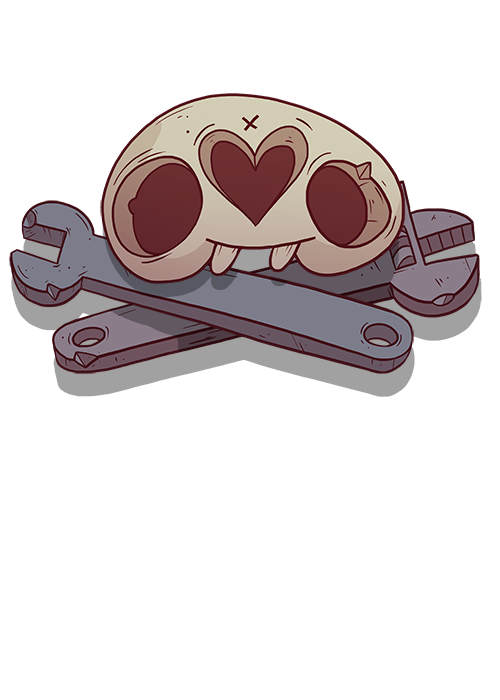 Additional Links
Meteorfall: One Year Retrospective

A look back on Meteorfall, one year after launch medium.com.
Team & Repeating Collaborator
Eric Farraro

Evgeny Viitman

Craig Barnes

Danny Wadeson
Contact
Eric Farraro (@slothwerks)